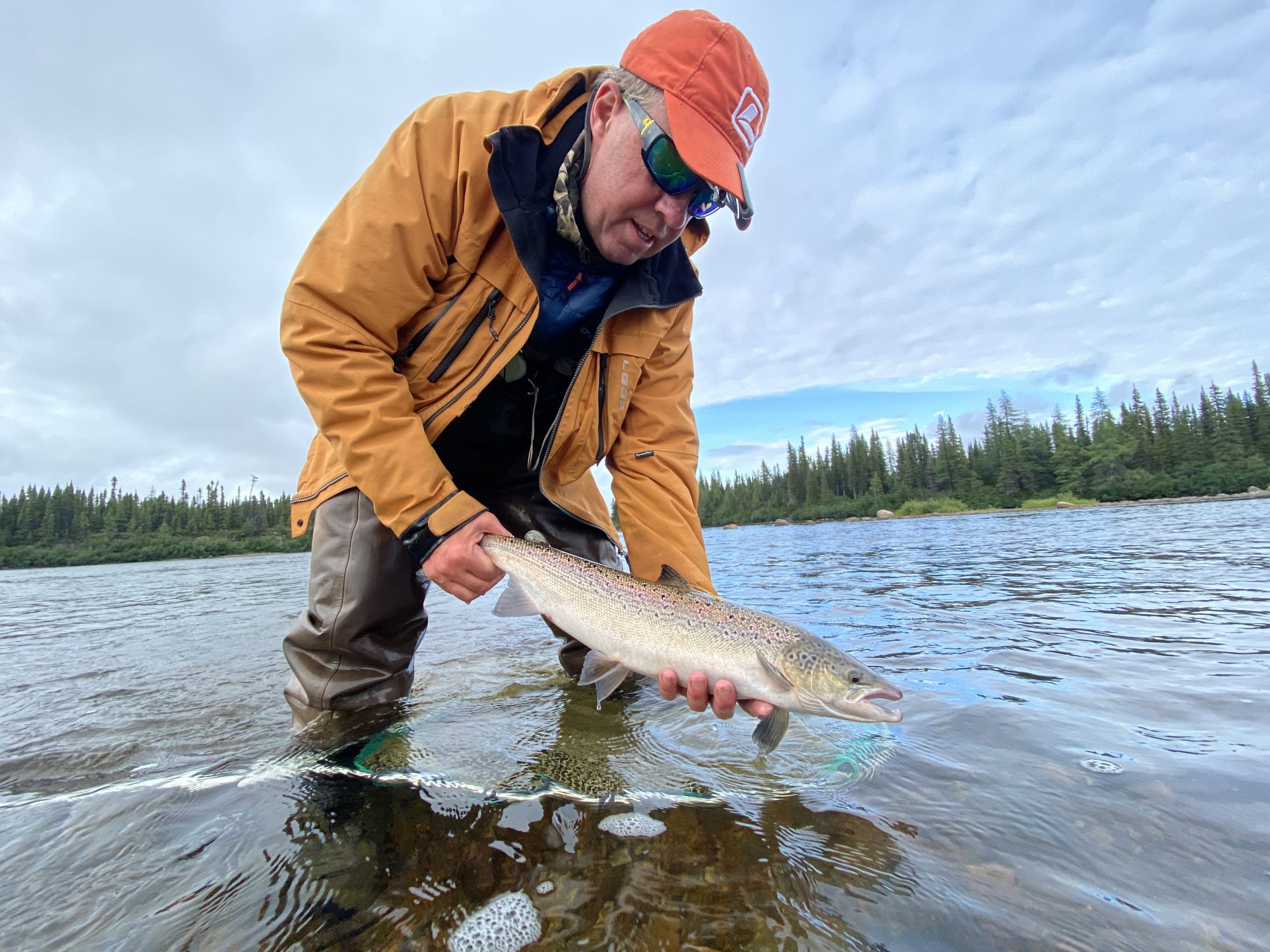 Lee Peddle
Lee, from Burgeo on the south coast of the Island, has been tying for Atlantic Rivers Outfitting since before the store ever opened and is one of our most respected and knowledgable guides at our lodges in Labrador. His love for angling seems to be only matched by his talent when it comes to spinning deer hair on dry flies and dressing the prettiest of wets. Lee has been a pioneer in many respects when it comes to dry flies and some of his unique creations are considered much sought after treasures by anglers all over the world. Lee's flies can be found in our premium fly cabinet in the store and will be made available online soon.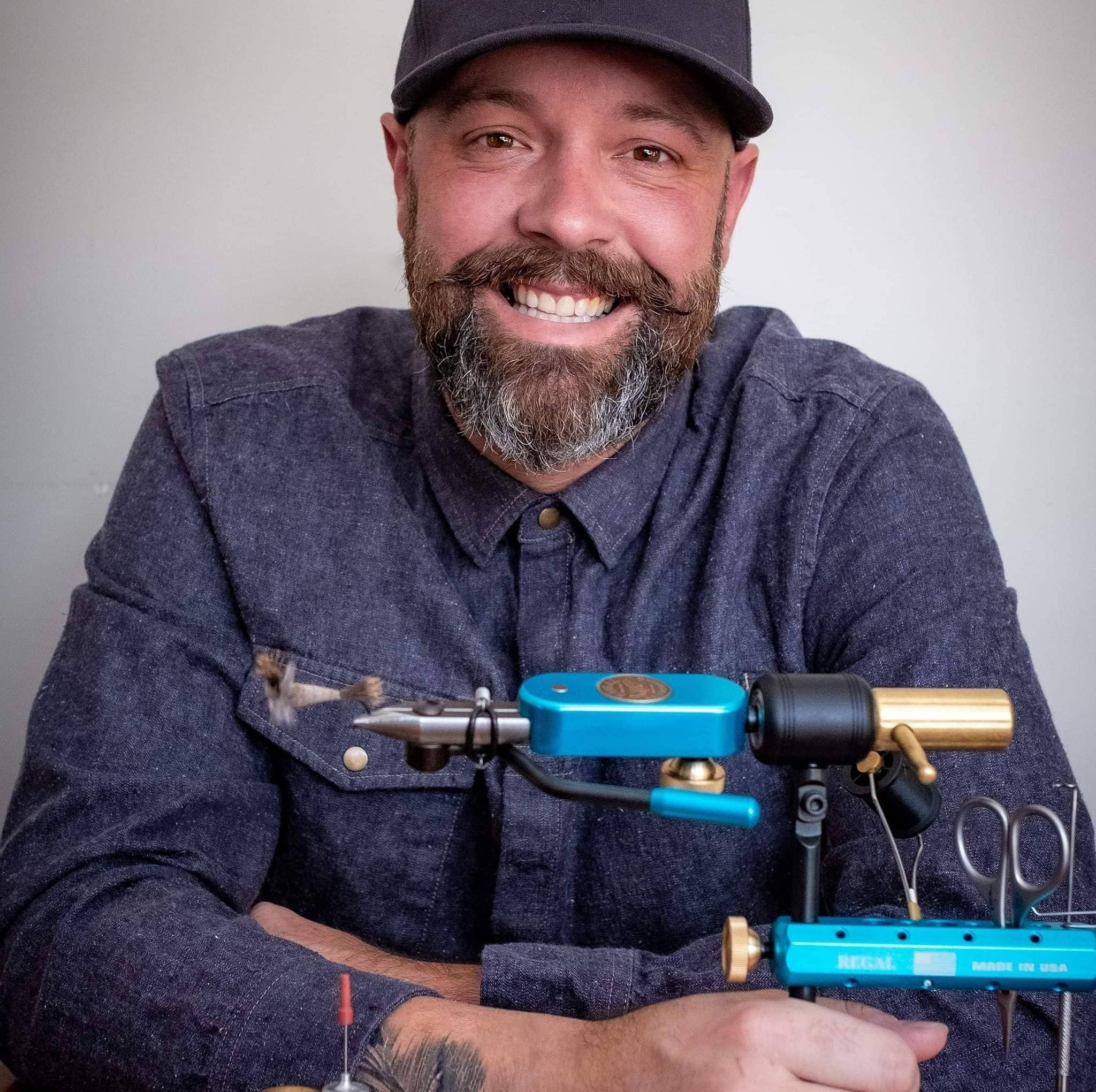 Chris Wessel
Originally from Halifax, NS, Chris has lived in Western, NL for 20 years. Chris has been tying flies for 15 years but had taken a specific interest in it 5 years ago when he decided to hone his skills at this art. His favorite type of flies to tie are deer hair patterns and salt water baitfish patterns. Chris's flies can be found in our premium fly cabinet in the store and will be made available online soon.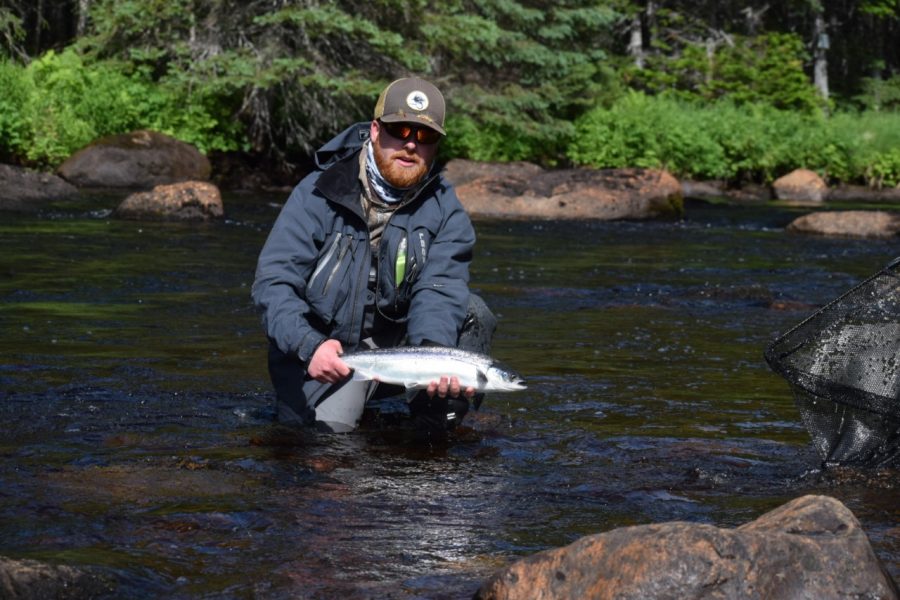 Ryan Steele
Ryan is 27 years old, originally from Maple ridge BC but living in Newfoundland for 21 years. He has always loved fishing but discovered fly fishing around 18. He has been fly tying for about 4 years. Tying mostly salmon flys but also a small amount of sea trout and trout flys. He enjoys tying bombers and collared wets. When It comes to fishing, his favourite adventure is Atlantic Salmon on the Gander River in Newfoundland, and if it's a longer trip anywhere on the Northern Peninsula or Labrador.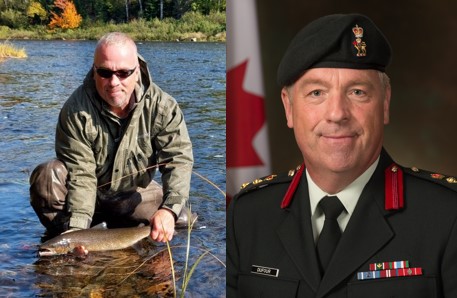 Rénald Dufour
Rénald (Ray) Dufour is born and grew in Mont-Joli (Québec). Raised in a family where outdoor was an imperative activity deeply imbedded in the family DNA with fishing and hunting at the forefront, he started to fly tie at 8 years old and to fly fish for Salmon at 10 years old. As a teenager, fly tying became a passion supporting three local store with flies and casually guiding fishermen on his home river. Unsure about the future of Atlantic Salmon, he made the difficult choice to join the Canadian Armed Forces in 1988 continuing to fly tie and fly fish where he could with a view to eventually return to his passion.
After graduating from the Royal Military College of Canada in Kinston (Ontario) with a Bachelor of Civil Engineering and having completed his basic Artillery Officer Training, he was initially posted to Chatham (New Brunswick) making the time to learn the Miramichi River system. Over the years, he served at many locations in Canada and abroad raising to his current rank of Colonel. On operations, he deployed to Israel and Syria (2002 and 2003) and twice in Afghanistan 2008-09 and 2013-14. Having served his country for 33 ½ years now, Colonel Ray Dufour is currently employed as Assistant Chief of Staff at 5 Cdn Div HQ in Halifax.
An avid sportsmen and outdoorsmen, Ray is a certified Fly Fishing International Casting Instructor and a fly fishing contributor to the ''Soldier On'' program. He is also a professional Atlantic Salmon fly fishing guide, a passionate fly fisherman and experienced fly tyer who publishes on many social media forums related to Atlantic Salmon fishing and fly tying. When he can, he volunteer his time to introduce fly tying to local high school students with learning challenges. Ray lives near Tracadie, NB where he spends much time in the summer and fall fly fishing for striped bass and Salmon on the Miramichi and Nepisiguit Rivers. Recently, Ray joined with pride and excitement the Atlantic River Outfitting Company (AROC) fly tying team.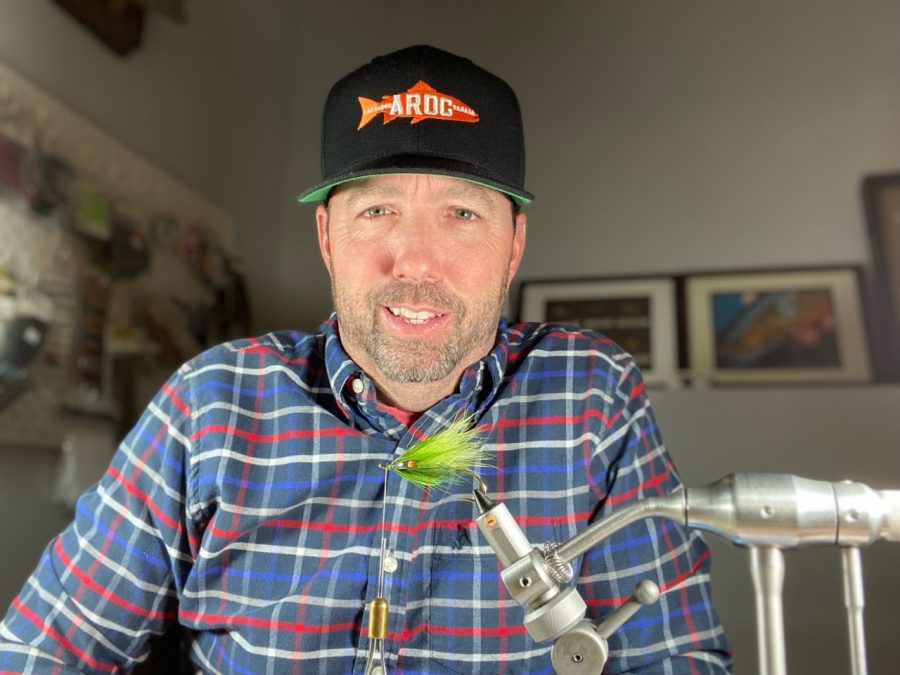 Mike MacKay
Mike has been tying for twenty plus years sense he received a kit from his father for his birthday while in his early teens. He has been taking it seriously for the last several years and his flies are fished from Montana to NFLD. Mike grew up fishing the local Pictou County rivers, Barney's River and the East River. But like a lot of Salmon fishermen in the Nova Scotia region, the Margaree is his all time favourite place to fish, especially in the fall. The Margaree River is pure magic. He doesn't stick to one target audience, Mike ties Salmon, Trout and Stripper flies. H enjoys how intricate a salmon fly can be and appreciates the hard work that goes into it. He also loves tying hollow flies for Bay Of Fundy Stripper on big 2/0 hooks as well as tying big articulated meat for big browns. His favourite flies to fish per species is the Cascade (Salmon), Hollows (Strippers) and Dungeons (Trout). "But I think my favourite fly of all time is the simple Mickey Finn. It just works."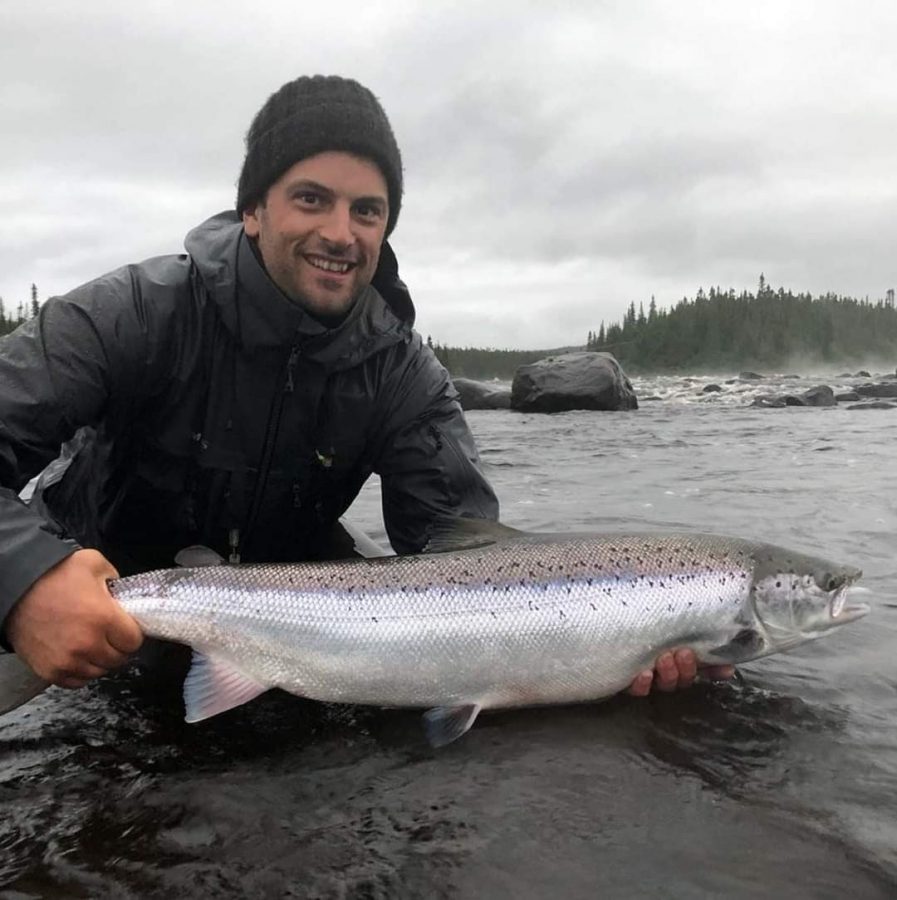 Lewis Martin
Lewis is an avid outdoorsman originally from Mount Pearl now residing in Port Blandford. Lewis spends as much as time in the outdoors as possible and is an avid snowmobile and hunter in addition to fly fisherman. Lewis began fly tying shortly after fishing in 2016 and hasn't looked back. While he does tie a lot of wet flies he prefers to fish and tie bugs and bombers which he uses on his yearly trip to the Eagle River in Labrador.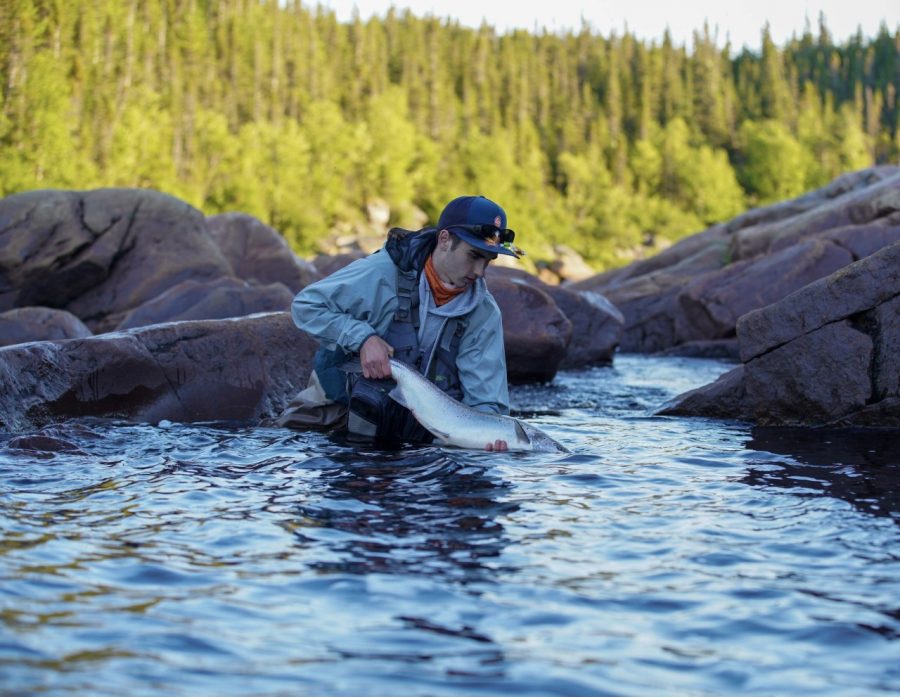 Nick Murphy
Born in St. John's, NL. Nick Murphy has been tying flies and fly fishing for only a few years now, but his deep obsession with Atlantic Salmon and his passion to bond feathers to steel constantly pushes him to expand his knowledge in the industry and to pursue fly tying as more of an art while also maintaining the "fishy" bit.